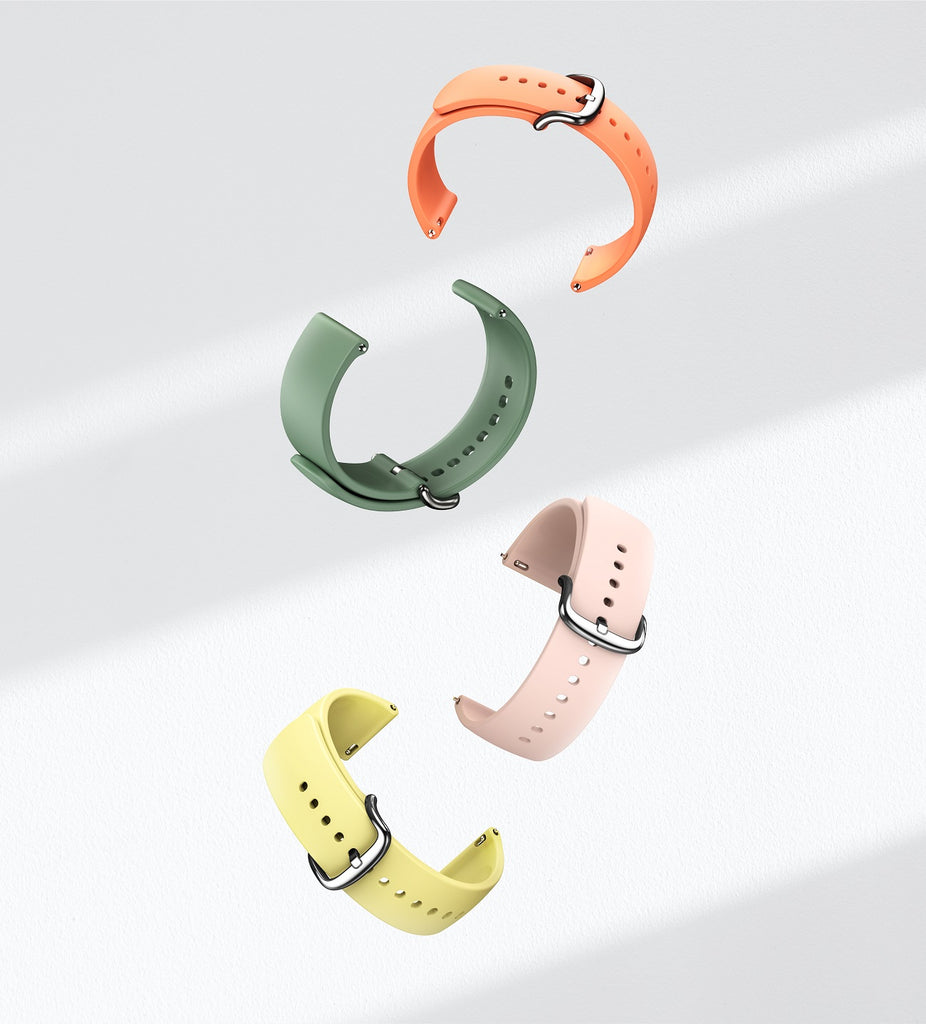 PRODUCT INFORMATION
Introduction
Made of high-quality fluoroelastomer, Zepp sport band is smooth, soft and delicate. They can flexibly bend along with the different curve of your wrist to fit perfectly, so that you won't feel restrained.
What's in the box
Zepp Sport Band
Specifications
Material: Fluoroelastomer
Compatibility
20 mm band fits for Zepp E
INSTALLATION NOTES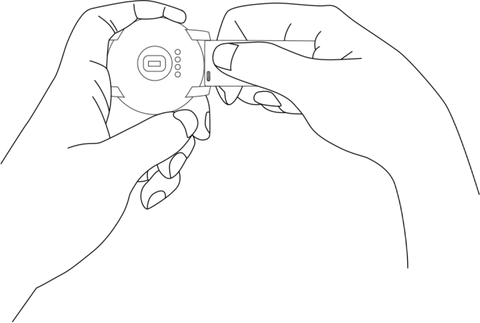 Step one
Press and hold the peg of spring bar, then press in the opposite direction, align the other peg with the hole on the inside of the other receptacle and release.
Step two
Hold the watch with your left hand, and put the spring bar farthest from the switch into the hole on the inside of the receptacle.